News
« Return to the main News page
Cuba & Spain receives two Latin GRAMMY nominations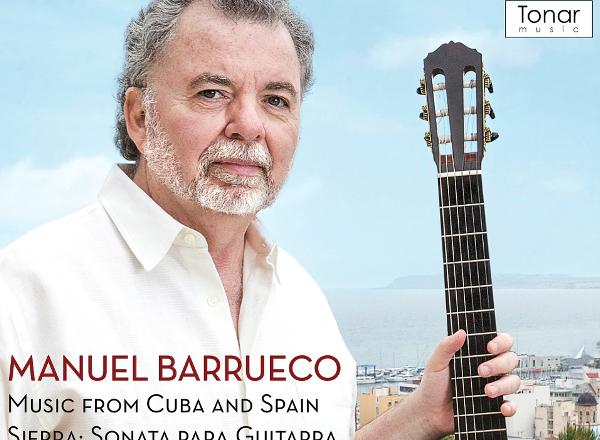 Tonar Music proudly announces that "Music from Cuba and Spain; Sierra: Sonata para Guitarra" – featuring internationally renowned guitarist Manuel Barrueco – has received a Latin GRAMMY nomination in the category Best Classical Album. Nomination goes to the artist Manuel Barrueco and the producer, Asgerdur Sigurdardottir.
"Cuba and Spain" includes compositions and arrangements of music by Spanish and Cuban composers, such as Narváez, Albéniz, Cervantes, Iradier, Malats, Granados, Nin-Culmell, as well as Sonata para Guitarra by Puerto Rican composer Roberto Sierra, which was also nominated in the category Best Classical Contemporary Composition.
"The original idea for this recording was to explore musical connections between Cuba and Spain. Later I thought it would be important to include Roberto Sierra's magnificent Sonata para Guitarra. Though Sierra is not from Cuba or Spain, he is from Puerto Rico which is a country with a culture so similar to Cuba's that they have been described as "the two wings of one bird" (de un pájaro las dos alas)" says Barrueco.