News
« Return to the main News page
Meng Su wins Gold Medal in the Parkening International Guitar Competition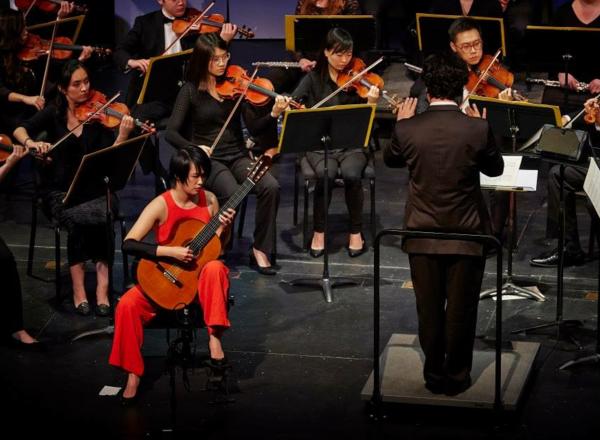 Manuel Barrueco's student and trio partner, Meng Su, took the gold medal in the fourth triennial Parkening International Guitar Competition in Malibu, California in May, after a stunning performance of the "Concierto de Aranjuez" by Joaquín Rodrigo in the final round of the competition.
The Parkening International Guitar Competition is one of the world's foremost guitar competitions with the largest prize purse of any classical guitar competition. After three days of intense public performances, Meng Su was awarded the gold medal, the Jack Marshall Prize of $30,000.
When not concertizing around the world, Meng Su is finishing her third graduate degree at the Peabody Conservatory of the Johns Hopkins University, under the tutelage of legendary guitarist and preeminent pedagogue, Manuel Barrueco.
Meng Su has made two recordings for Tonar Music© with her duo partner Yameng Wang in the Beijing Guitar Duo: "Maracaípe" which received a Latin GRAMMY nomination in 2010, and "Bach to Tan Dun" released in 2011. In addition, Tonar Music© released "China West" a trio recording of music of China and the west with Manuel Barrueco and the Beijing Guitar Duo in 2014.