News
« Return to the main News page
"Medea" nominated for a Latin GRAMMY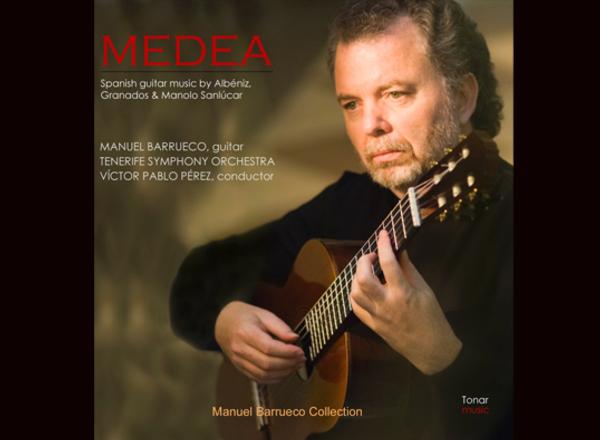 "MEDEA – Spanish guitar music by Albéniz, Granados and Manolo Sanlúcar" has received a Latin GRAMMY nomination as "Best Classical Album." The CD features Manuel Barrueco performing solo Spanish guitar music by Albéniz and Granados, and the evocative orchestral piece "Medea" by flamenco composer Manolo Sanlúcar, one of the key figures in the evolution of the flamenco guitar, with the Tenerife Symphony Orchestra and Spain's most prominent conductor, Víctor Pablo Pérez.
Barrueco himself arranged a concerto-length suite from the hour-long ballet Medea for the classical guitar, with the blessing of the composer. The hauntingly beautiful melodies leave no-one untouched! Says Barrueco:
As I was learning Medea, I found that to play it in a strictly classical style did not quite convincingly project the emotional content of the music. I found that a little more of a flamenco touch not only sounded better, but that it was indeed necessary. I finally arrived at a style of playing that to my ears sounded something like "flamenco dressed in tails".