News
« Return to the main News page
Latin GRAMMY nomination as "Best Classical Album"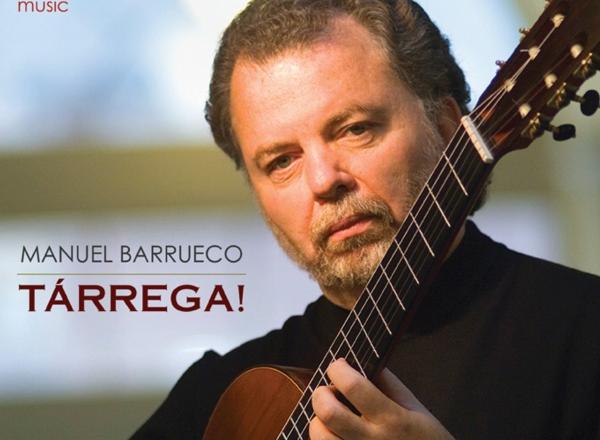 Tonar Music© proudly announces that TÁRREGA! – featuring internationally renowned guitarist Manuel Barrueco – has received a Latin GRAMMY nomination in the category Best Classical Album. The winner will be announced at the 12th Annual Latin GRAMMY Awards celebration, to be held in Las Vegas on November 10, 2011.
TÁRREGA! contains compositions and arrangements by the Spanish composer and guitarist, Francisco Tárrega.
"This recording is intended to be a portrait of Tárrega. I included many of his most beautiful compositions, as well as transcriptions that demonstrate the wide scope of his musical taste," says Barrueco. The new CD includes Tárrega's most beloved compositions Capricho Árabe and Recuerdos de la Alhambra, as well as Lágrima and Adelita.
"On a personal note, working on this recording has flooded me with many memories of my past, similar to when I recorded ¡Cuba!. Tárrega's music was one of the reasons I fell in love with the guitar when I was a young boy, and so many of these pieces come with inseparable memories of people and places from my childhood. I was only eleven years old when I would frequently play Danza Mora, Capricho Árabe, and Recuerdos de la Alhambra in recitals!" says Barrueco.
"TÁRREGA!" is available on www.TonarMusic.com.